CALL US NOW
+39 0541/720368
BEST
PRICE
GUARANTEED
100%
BEST RATE
FAMILY
HOLIDAYS WITH THE ENTIRE FAMILY
DEAR MOTHERS...

We know very well how difficult it is to be a mother.
And when we go on Holiday with our little ones, we want everything to be perfect; if we could, we would bring our whole house with us so as not to forget anything our children might need.

Because truth be told, we are happy when we go on holiday but there is always something worrying us. With this is mind, we have specialized ourselves in accommodating children from 0-12 years and have become a hotel for families. Thanks to many small details and services exclusively for children, we are able to offer perfect solutions for family holidays.

Baby Kit:
includes a camping cot, a table child seat, a bottle warmer, a baby bathtub (this free kit must be requested at the time of booking)
Outdoor play area - miniclub Chihuahua
Child bike seats
Information pack
on recreational/tourist activities for families on holidays
Help and support
from our tourist office Hotels & Co. on visiting amusement parks and various excursions
Discounts and free activities
for children.
"Five Star Service! A gem in Torre Pedrera."
What a gem of a hotel, booked on a last minute getaway after reading reviews on tripadvisor. This charming place has true Italian Hospitality from wonderful owners and a multilingual staff that attend to one's needs with kindness and efficiency. A fantastic value for the money; the two days spent at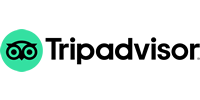 see all comments
NEWSLETTER
Stay informed about our special offers by signing up to our newsletter
Credits TITANKA! Spa © 2013


ALSO VISIT OUR OTHER STRUCTURES